Picture of the Day: Updated Satellite Imagery From Japan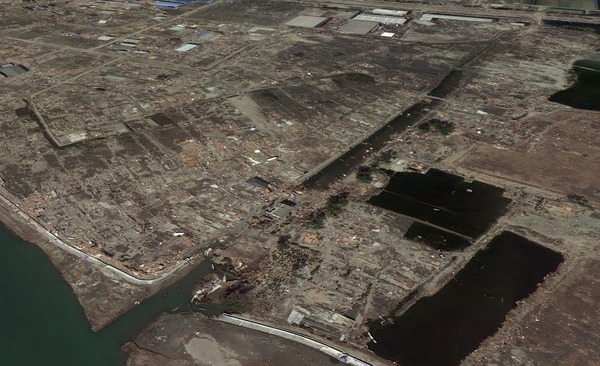 It has been three weeks since Japan was hit by a devastating 9.0-magnitude earthquake, sending the world into a panic about the state of the Fukushima Dai-ich nuclear power plant on the country's northeastern side. Hoping to help aid the recovery efforts using the resources at their disposal, Google's employees have built an impressive set of tools including updated satellite imagery.
Yesterday, Google "published imagery of the Sendai region at even higher resolution, which [they] collected on Sunday and Monday," according to the company's official blog. "The new Sendai imagery, along with satellite imagery from throughout the area, is now live in the base imagery layer of Google Earth and will soon be visible in Google Maps. We hope to continue collecting updated images and publishing them as soon as they are ready."
Google hopes that providing clear, high-resolution satellite imagery from the area can help relief volunteers and organizations better understand the conditions on the ground. "We also hope these tools help our millions of users -- both those in Japan and those closely watching and sending their support from all over the globe -- to find useful information about the affected areas."
View more Pictures of the Day.
Image: Google.