Picture of the Day: The Great Ringed Planet's Auroras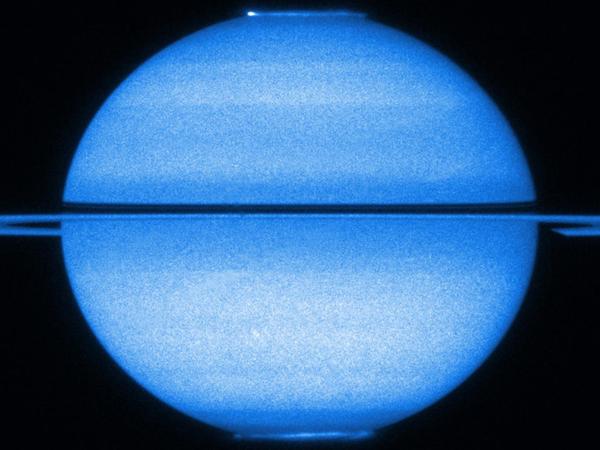 Called one of "the most intriguing bodies orbiting our sun" by NASA, Saturn is shown here as shot by the Hubble Space Telescope in 2009. This photograph was taken rings edge-on so that both poles, and their accompanying auroras, are in view. "Created by the interaction of the solar wind with the planet's magnetic field, Saturn's aurorae are analogous to the more familiar northern and southern lights on Earth," NASA explained. "At the time when Hubble snapped this picture, Saturn was approaching its equinox so both poles were equally illuminated by the sun's rays."
Though both poles -- and auroras -- look almost identical in this picture, astronomers discovered that the northern auroral oval is smaller, but more intense than the one in the south. This discovery implies that the magnetic field on the great ringed planet is not equally distributed; "it is slightly uneven and stronger in the north than the south," according to NASA.

View more Pictures of the Day.
Image: NASA.