Picture of the Day: Subway Cars Tossed Into the Ocean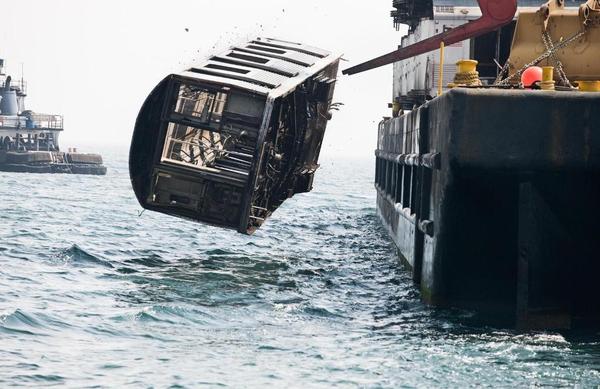 About sixteen nautical miles away from the Indian River Inlet, hundreds of New York City subway cars have been piled at the bottom of the ocean, 80 feet underwater. But it's not as bad as it seems. "They're basically luxury condominiums for fish," Jeff Tinsman, program manager for the Delaware Department of Natural Resources and Environmental Control, told the New York Times back in 2008. The fish liked the cars so much, in fact, that Tinsman was hoping to expand the artificial reef when the grey lady spoke with him.
Stephen Mallon, a New York-based photographer, captured the Metropolitan Transportation Authority's program in a large collection of stills "that look like what you'd get if you combined an Ed Burtynsky series with the freeze frames of The Matrix and the train porn of The Taking of Pelham One Two Three (without the agro hostage situation)," according to Co. Design's Suzanne LaBarre. See more of the striking images at Mallon's official website.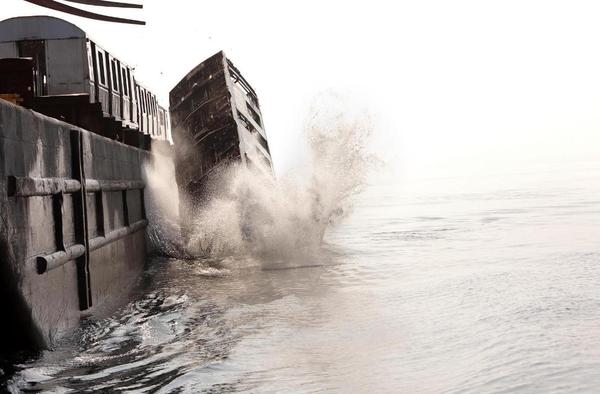 View more Pictures of the Day.
Image: Stephen Mallon.