Picture of the Day: Space Shuttle Endeavour's Final Rollout
Over the weekend, engineers spent seven hours moving Space Shuttle Endeavour to Launch Pad 39A for the final time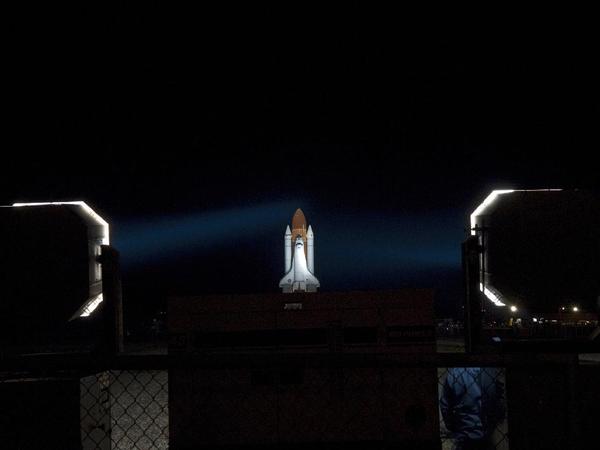 Brilliant in the xenon lights, Space Shuttle Endeavour is seen in the photograph above, supplied by NASA, sitting on Launch Pad 39A at Florida's Kennedy Space Center for the last time. Over the weekend, Endeavour was moved the 3.4 miles from the Vehicle Assembly Building to the pad between about 8:00 p.m. and 3:00 a.m. EST.
"This is the final scheduled rollout for Endeavour, which is attached to its external fuel tank and solid rocket boosters atop a crawler-transporter," NASA explained. "Endeavour and its six STS-134 crew members will deliver the Express Logistics Carrier-3, Alpha Magnetic Spectrometer-2 (AMS), a high-pressure gas tank, additional spare parts for the Dextre robotic helper and micrometeoroid debris shields to the International Space Station on the shuttle's final spaceflight."
Launch is currently scheduled for 7:48 p.m. EDT on April 19.

View more Pictures of the Day.
Image: NASA.