Picture of the Day: Space Shuttle Discovery Heads Home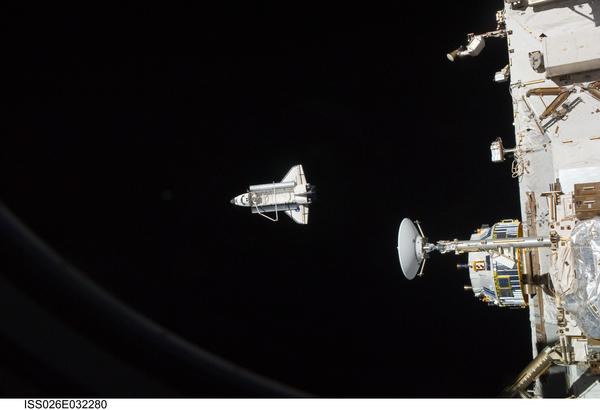 The crew members aboard Space Shuttle Discovery have finished work on the International Space Station and are returning home. This photograph, released by NASA, was taken on March 7 after the two orbital spacecraft separated from one another. "During a post undocking fly-around, the crew of each vessel photographed the opposing craft," NASA explained.
MORE ON DISCOVERY:
View more Pictures of the Day.
Image: NASA.