Picture of the Day: Orbiter Spots Rover Perched on Crater's Edge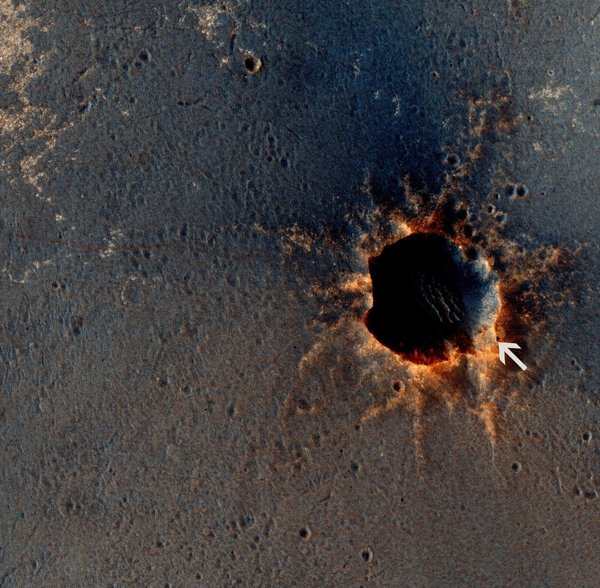 That tiny speck on the rim of Mars' 300-foot-wide Santa Maria Crater being called out by the shocking white arrow is Opportunity, a robotic rover that was launched from Earth in 2003 as part of NASA's ongoing Mars Exploration Rover Mission. Opportunity has been functioning more than 25 times longer than was initially expected, analyzing Martian rocks and the planet's surface features the whole time.
After traveling more than 26 kilometers across Mars, Opportunity arrived at the Santa Maria crater in December 2010. This photograph, taken by the High Resolution Imaging Science Experiment, a camera attached to NASA's Mars Reconnaissance Orbiter, shows the rover sitting at the edge of the crater, where it is collecting data. Opportunity's tracks can be seen streching off to the left of the screen.
View more Pictures of the Day.
Image: NASA.