Picture of the Day: NASA Oversees Testing of Commercial Rockets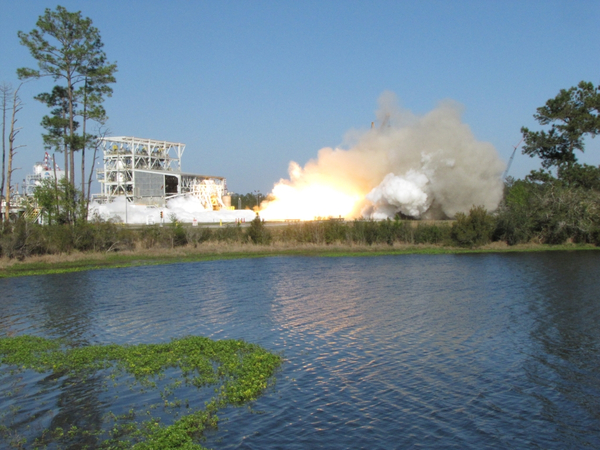 As NASA phases out the Space Shuttle program, aerospace and DIY enthusiasts alike are hoping that both individuals and outside organizations pick up the baton and continue America's push deeper into space. But NASA doesn't plan to sit idly by.
This photograph shows NASA supporting Orbital Sciences Corporation, an American company which specializes in satellite manufacture and launch, by testing Aerojet's AJ26 engines for commercial flights at the John C. Stennis Space Center. "Orbital plans to launch the first of eight scheduled unmanned cargo missions to the ISS [International Space Station] in early 2012," NASA explained. Orbital is hoping the Aerojet AJ26 engines will be sufficient to drive their Taurus II rockets into space.
NASA's largest rocket engine testing facility, the Stennis Space Center is located on the border of Mississippi and Louisiana. It sits directly on the Pearl River as barge access was necessary to transport rocket motors that were too large for moving over land. More than 700 families had to be relocated to build the 13,500-acre facility.
View more Pictures of the Day.
Image: NASA.