Picture of the Day: High-Speed Rail Station in Tianjin, China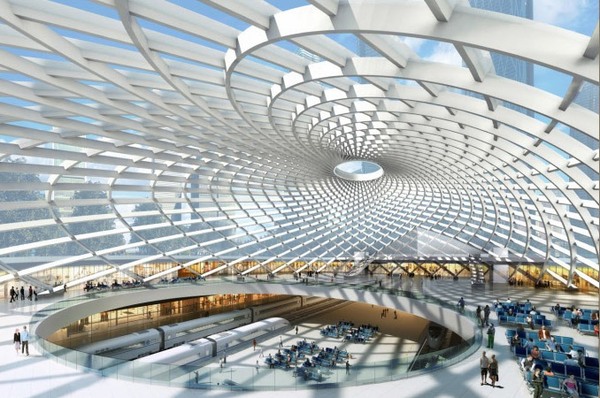 Designed by Skidmore, Owings and Merrill, a high-speed rail station slated for completion later this year features a stunning lattice roof designed to "seamlessly flow into the landscape of the surrounding park," according to the architects. "The special roof was developed to be eocnomical, lightweight and uniquely efficient with parabolic trusses disributing loads evenly across the surface of the building," Inhabitat reported.
Located in the Tanggu District of Tianjin City, which sits east of Beijing, the station will serve more than 6,000 passengers during peak travel times.
View more Pictures of the Day.
Image: Skidmore, Owings and Merrill LLP.