Picture of the Day: Durrat Al Bahrain's Artificial Islands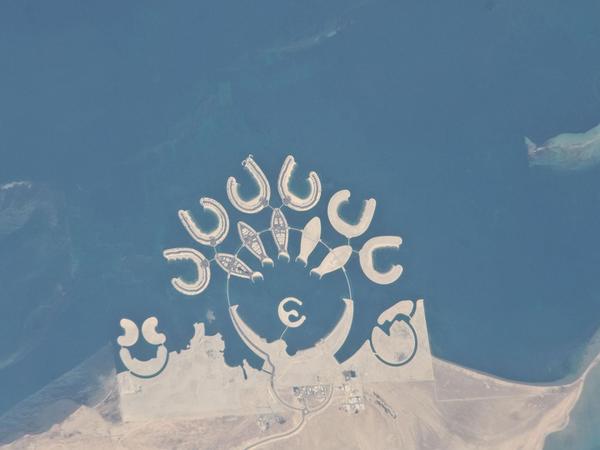 The US$6 billion Durrat Al Bahrain, a series of 14 large artificial islands in Bahrain, is best appreciated from view, according to NASA. And that's why an Expedition 26 crew member aboard the International Space Station snapped this photograph.
"Set at the southern end of Bahrain Island, at the furthest point from the cities of the kingdom, is a new complex of 14 artificial islands designed for residential living and tourism with luxury hotels and shopping malls," NASA explained. "Aimed at a cosmopolitan clientele, the Durrat Al Bahrain includes 21 square kilometers of new surface area -- for more than 1,000 residences -- that has been designed as The Islands (six 'atolls' leading off five fish-shaped 'petals'), The Crescent, Hotel Island in the center of the complex, and Durrat Marina in the north."
From this photograph, you can see that construction has yet to begin on the two petals and atolls furthest south. On the three petals and four atolls where construction has at least started, it's clear that much of the new space is being used for beaches.
View more Pictures of the Day.
Image: NASA.