Picture of the Day: Astronaut Steve Bowen's Second Spacewalk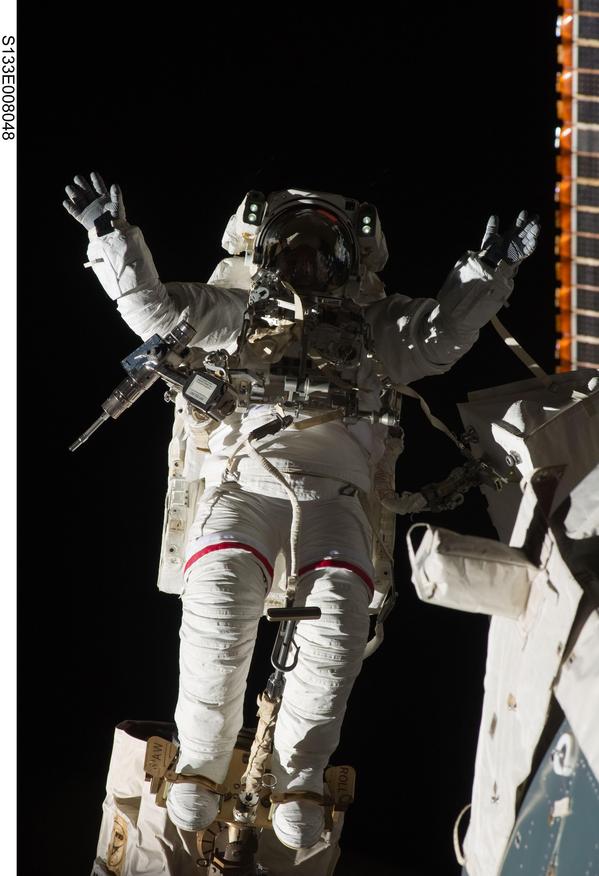 Astronaut Steve Bowen is shown here anchored to a Canadarm2 mobile foot restraint while he hangs outside of the International Space Station (ISS). On the second spacewalk of the mission, Bowen is "venting into space some remaining ammonia from a failed pump module they moved during the STS-133 mission's first spacewalk," according to NASA.
Bowen, who is a United States Navy submariner as well as a NASA astronaut, is no stranger to working outside of the ISS: Currently on his third mission, Bowen is the first astronaut in history to fly on two consecutive shuttle missions as he also traveled to the ISS on STS-132 back in May 2010. His first mission was STS-126 in November 2008.
View more Pictures of the Day.
Image: NASA.