Is This the New iPhone 5?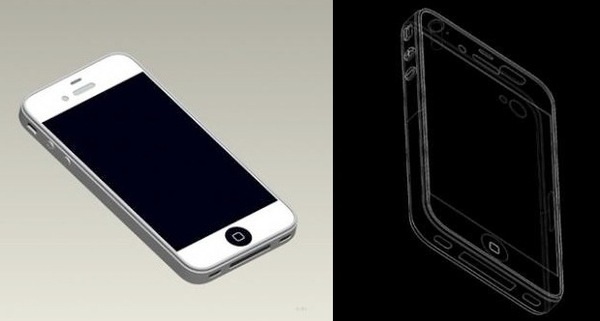 Apple has finished work on the next iteration of the iPad, which will hit store shelves at 5 p.m. this afternoon, so it's time to move on. What will the next shiny new Apple gizmo, the iPhone 5, look -- and feel -- like? A convincing leak out of China, picked up by Fast Company this morning, shows an engineer's drawing of the phone.
In fact, if you peep at the drawings and make some scale guesses based on the existing iPhone 4, the screen on the iPhone 5 is close to 4 inches in size. It's much bigger, and requires a slimmer bezel that places the screen as filling the iPhone's top surface practically edge-to-edge. Better yet, this tallies with another alleged leak from inside Apple's Chinese supply chain that revealed a bezel for the next iPhone--it almost identically matches this new drawing.

We can make the guess about the phone's screen size from this leaked bezel, and also thanks to one big design hint we're seeing here: The iPhone 5 is essentially the same as the iPhone 4. This makes good sense. Apple included some revolutionary design decisions in the current iPhone, and would be unlikely to step away from them so fast, partly thanks to the cash investment the iPhone 4's design must have required. We can also believe these really are design drawings, given to case and peripheral manufacturers, because many of the leaked case designs that arrived before the iPad 2 proved to be accurate--right down to the position of the buttons, ports, and speaker grilles.
Read the full story at Fast Company.