How Projects Can Empower Us
Passion and purpose are contagious. They guide the endeavors of at least two people who have committed to data liberation and harvesting the power of the cloud.
By Eric Bonabeau
You sometimes come across people whose passion and purpose are contagious, people from whom you want to be infected. Two such people I know have embarked on two very different but inspiring journeys. I want to share a little bit of what I know about them and their empowerment projects, in the hope that their passion and purpose will infect you too.
"Swarm intelligence is the key to homeland security," David Stephenson told me six years ago as I was meeting him for the first time. What a crazy thing to say, I thought at the time -- despite being the co-author of dozens of articles on swarm intelligence, the collective intelligence that emerges out of the myriad interactions among large numbers of "things." But what was crazy then quickly became a widespread meme, thanks in no small part to David's passion. In February 2007, David and I co-authored an article in the Homeland Security Affairs Journal on why homeland security is too serious to be left solely in the hands of government -- and how government can empower citizens for the benefit of all, leveraging the collective intelligence of its citizens (an excellent recent article in the same publication describes more recent developments, here).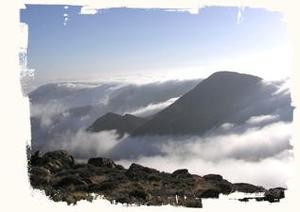 In the last three or four years, David has dedicated his life to a related empowerment project:
data liberation
. Beyond the obvious transparency benefits of making data available to anyone, there are advantages to having "many eyeballs" involved in looking at the data. In addition to federal government sites such as recovery.gov and
transparency.gov
, a number of local governments have been creating websites offering datasets to citzens. For example, according to the site
DataSF.org
, "DataSF is a clearinghouse of datasets available from the City & County of San Francisco. Our goal in releasing this site is: (1) improve access to data; (2) help our community create innovative apps; (3) understand what datasets you'd like to see ; (4) get feedback on the quality of our datasets." If you haven't already, it's worth browsing the
apps that have been created based on that data
. David's book,
Data Dynamite: Liberate Data to Transform our World
, is a powerful manifesto for why we need to continue to make all sorts of data more available, not less.
Another empowerment project I discovered because I live in Santa Fe. I met Jamila Bargach at my neighborhood elementary school's potluck in September 2010, as she was starting a Scholarship at the School for Advanced Research -- one of Santa Fe's many interesting institutions with uninformative names. Jamila is now back in her native Morocco, working to implement her idea: harvesting the clouds.
From the website of the foundation that she and her husband created, you can read:
 The region of Aït Baamrane is arid to semi-arid. Lack of water is a problem that profoundly affects the quotidian of the villages located in these Anti-Atlas mountains, and more particularly the lives of women and young women who are entrusted with the water-chore. They spend a yearly average of 3.5hours/day for fetching water, but this time constitutes a waste for opportunity, as they qualify it themselves, they could otherwise employ in more valorizing activities had they easier access to water. But interestingly, this region is particularly humid given the meteorological conditions which create thick and long lasting fog from December through June.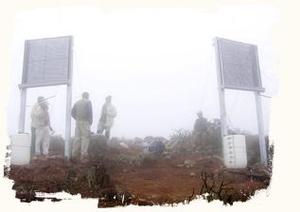 Using fog collection technology (and the experience of FogQuest), Jamila is hoping to empower women by changing the old model of water distribution and replacing it with a more rewarding one. Listen to Jamila talk about her project: Harvesting the Clouds: Fog Collection Technology and Gender Equality in a Berber Village, Morocco. I am sure you will be infected by her passion and purpose.
Eric Bonabeau is the founder and chairman of Icosystem Corporation, based in Cambridge, Massachusetts. Follow him on Twitter here.