By Shelley Hayduk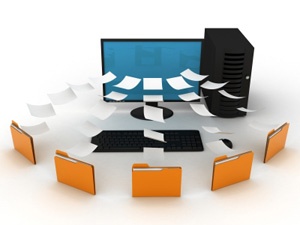 The way we represent, organize and share our knowledge propels us forward. It can either constrain or extend our abilities to think and create. In 1964, in his groundbreaking new media studies, Marshall McLuhan proposed that it is the medium, not just the content it carries, that impacts our lives. This is captured most eloquently in his most famous line: "The medium is the message."
I propose that the means by which we organize and access information are a part of that medium. So essentially when you open a folder or e-mail to get a document, it's not just about the information we access -- the organizational structure of our content itself has meaning. If this is true, what are our current paradigms for information management and how much have they progressed today?
Digital Filing Cabinets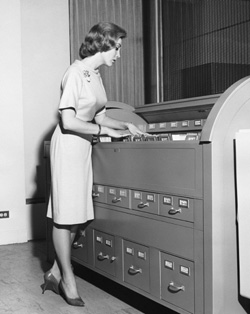 In 1886, Henry Brown invented the filing cabinet (known then as "receptacle for storing and preserving paper"). Next, Edwin Siebel's innovation of vertical paper storage in 1896 revolutionized record-keeping.  For the first time in history, we had a way to capture and store volumes of information in a manner that increased efficiency and organization without the need for the laborious process of binding knowledge into books.