Chart: @CharlieSheen Breaks 100,000 Followers in an Hour Without Tweeting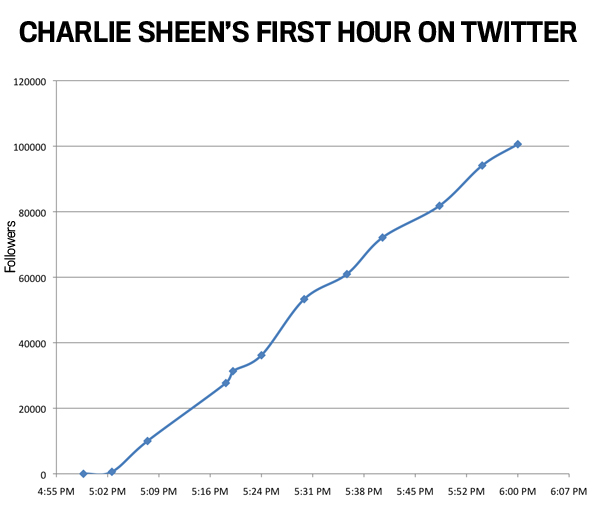 Around 5 p.m., it seems, the Charlie Sheen saga entered a new phase. A verified account bearing his name appeared. According to GigaOm's Mathew Ingram, when he looked at about 5:03 p.m., the account had 600 followers. By 5:08, it had 10,000. We recorded Sheen's follower count every few minutes for the rest of the hour to give you an idea of the ridiculous growth his account has achieved.
And it is ridiculous. I've been hanging around Twitter for a long time and I can't remember someone taking off quite this fast. The man's over 100,000 followers without having tweeted a single time. On the other hand, he is the most talked-about man in America, which I hear goes pretty far.
Update: I told you he was going fast! Sheen now holds the Guinness Book of World Records title for "Fastest to 1 Million Twitter Followers." It took him 25 hours.