Celebrity Invention: Jim Henson's Proto-Muppet
Jim Henson created two twin dolls, happy Wilkins and cranky Wontkins, made from fabric-wrapped foam rubber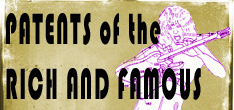 Some celebrities aren't just pretty faces. A few of them are also touched with that Yankee prowess for tinkering and invention. In this weekly series, we introduce you to the Patents of the Rich and Famous. And maybe you learn a little bit about how patent literature works along the way.
Inventor: Jim Henson
Known For: He's the Muppet master, if you will.
Henson has deep roots in the puppetry world. He created his first dolls while in high school, for a Saturday morning show children's program, The Junior Morning Show. Since then he has gone on to craft and voice -- he played Sesame Street's Ernie and Kermit the Frog -- characters for the puppet big leagues: Sesame Street, Saturday Night Live, and, of course, The Muppet Show, to name a few.
While he's remembered for lovable favorites like Fozzie Bear, Gonzo and Kermit, one of his earliest successes was this not-so-friendly puppet, for which he holds a patent.
Invented Apparatus: "Puppet doll or similar article"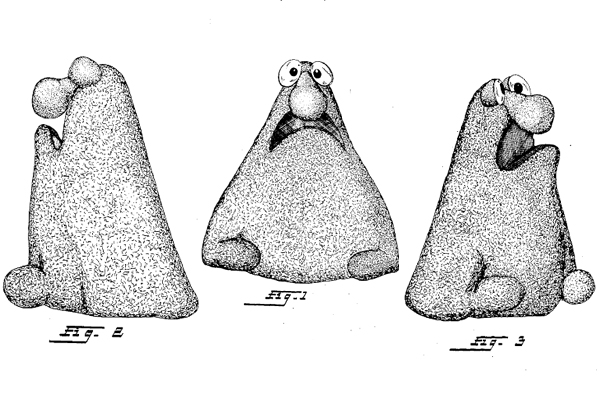 It's a very adorable googly-eyed puppet. Patented in 1959, this puppet was pre-Muppets era -- Henson created the doll while studying applied arts at the University of Maryland. Unlike many puppets created during the time, Henson used foam rubber covered in fabric.The flexibility allowed the characters to express more emotion than conventional wood creations.
Rationale Behind Invention: Wilkins Coffee asked Henson to produce their local ads. Henson created two puppet characters to star in the commercials: The cheerful Wilkins who liked the coffee and the grouchy Wontkins (!) who did not like it. Henson produced 179 short spots for the company.
In 1958, the company offered vinyl Wil and Wontkins dolls through the mail in exchange for $1.00 and a coffee can label.
Off-Label Uses: The Wilkins promos are violent ads filled with terror -- certainly, not suitable for children. Unfortunately, we assume kids played with these Wil and Wontkins dolls. What did they do, reenact that cannon scene?
Future Directions: Like any TV star, Wontkins can (and should) be further monetized. In addition to vinyl dolls, we're thinking an Angry Wontkins app would do quite well.
Peruse more Celebrity Inventions.