Apple Is Quickly Selling Out of First Generation iPads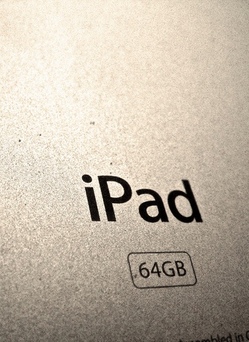 On Friday, Apple will begin selling the iPad 2 in the United Kingdom, Canada and at least 20 other countries around the world. This despite (a)long lines found in Apple stores across the United States, where demand outstrips supply, and (b) continuing "supply chain woes following the earthquake in Japan," according to
GigaOm
. The tablet is hot right now. Customers are even racing to get the original iPad model, which is available -- while supplies last! -- in the
clearance section of Apple's online store
.
As of this writing, the base model -- 16GB with Wi-Fi -- is no longer available in the Apple Store. The five other models, from 16GB to 64GB with and without 3G, are still on sale at reduced prices. AT&T is also unloading its remaining supply of first generation iPads, with the high-end model (64GB with both Wi-Fi and 3G) going for $529 in its online storefront.
"If you want an original iPad, you'd better act quickly," Kelly Hodgkins warns at the Unofficial Apple Weblog. "Presumably, Apple has stopped manufacturing the first generation device and is focusing its resources on the second generation model. Apple is selling the remaining inventory from its last production run, and this stock will not be replaced when it is sold out."
Apple executives have not yet confirmed whether or not the they have stopped manufacturing the original iPad, but the company's history with rolling out new iterations of existing products would suggest that it has. If you want an iPad -- any iPad -- now is the time to pick one up at a reduced price. If you don't, you'll have to resort to eBay, Craigslist or an alternative secondary market, where you might have to put more faith in a stranger than you would like.
Image: Yagan Kiely/Flickr.