Picture of the Day: The Largest Solar Flare Since 2006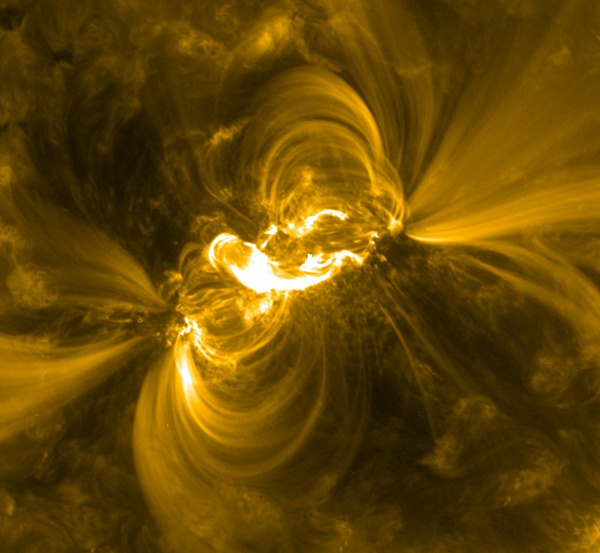 A couple years ago, the sun went mysteriously quiet. Our star's regular activity cycle appeared to have changed, and we had a long period in which sunspots, solar flares and coronal mass ejections were few and far between.
But last year, things finally got back to normal and we started to see the uptick in solar activity that astronomers predict comes with this particular time in the sun's 11-year activity cycle.
This week, the sun unleashed its most powerful solar flare since 2006. The flares occur when the sun's magnetic field gets stretched to a breaking point by internal forces. As the magnetic force lines reconnect, snap and then reconnect, they unleash massive amounts of energy. The image of the massive flare above was captured by NASA's Solar Dynamics Observatory.
Sometimes, the flares are accompanied by coronal mass ejections, which are hot balls of gas that the sun sends blasting into the solar system. When one hits Earth, it can disrupt communications and do less serious things like cause beautiful auroras.
View more Pictures of the Day.
Image: NASA.