Picture of the Day: Space Shuttle Discovery Takes Flight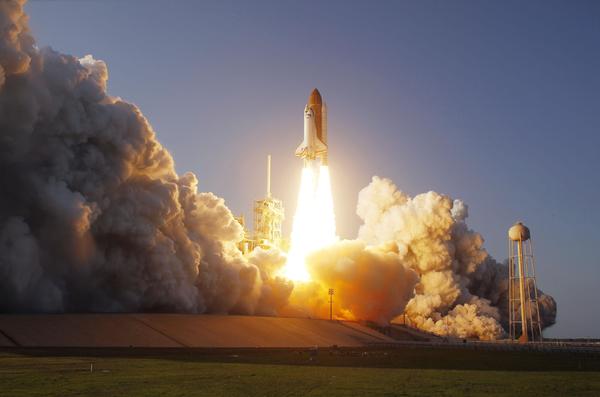 "Rising on twin columns of fire and creating rolling clouds of smoke and steam, space shuttle Discovery lifted off Launch Pad 39A at NASA's Kennedy Space Center in Florida on a picturesque, warm, late February afternoon," NASA wrote in its caption to accompany this stunning photograph (click for a larger version) taken late yesterday afternoon of Discovery's 39th--and final--flight.
"Discovery and its six-member crew are on a mission to deliver the Permanent Multipurpose Module, packed with supplied and critical spare parts, as well as Robonaut 2, the dexterous humanoid astronaut helper, to the International Space Station," NASA explained.
For more images of Discovery visit The Atlantic's In Focus with Alan Taylor: "Space Shuttle Discovery's Final Launch." "With the entire Space Shuttle program scheduled for mandatory retirement this year, Discovery is the most-flown spacecraft in history, traveling 143 million miles over the course of its 39 missions since 1984, and spending nearly a ful year in orbit," Taylor wrote.
View more Pictures of the Day.
Image: NASA.