Picture of the Day: Space Shuttle Discovery Prepares for Launch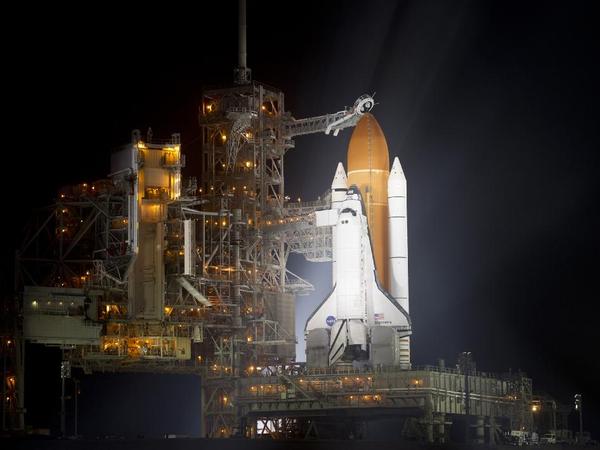 Sitting on launch pad 39A at the Kennedy Space Center in Cape Canaveral, Florida, the Space Shuttle Discovery is seen here ready for liftoff. Scheduled to take flight later this evening, Discovery will embark on its 39th and final flight carrying Robonaut 2, which NASA's described as "the first humanoid robot in space." Discovery will deliver Robonaut 2 as well as the Express Logisitics Carrier 4 and Permanent Multipurpose Module to the International Space Station.
View more Pictures of the Day.
Image: NASA.