Picture of the Day: Sea Ice Surrounds Volcanic Island Shikotan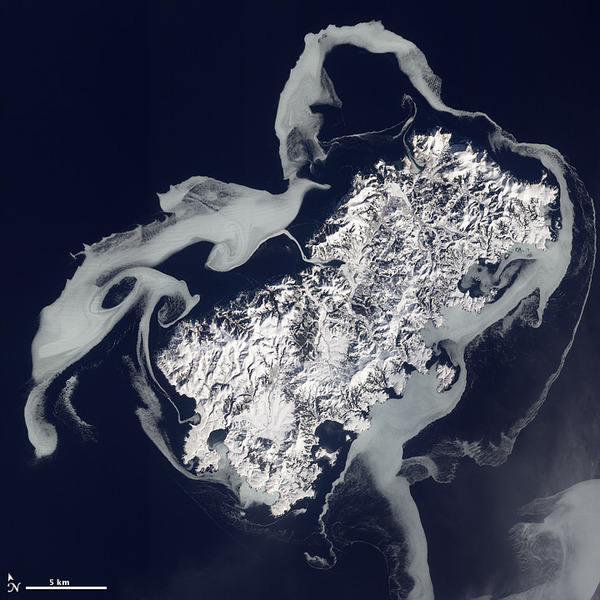 Released by NASA's Earth Observatory over the weekend, this photograph shows sea ice floating around Ostrov Shikotan, a volcanic island that lies at the end of the Kuril chain.
"The Advanced Land Imaged (ALI) on NASA's Earth Observing-1 (EO-1) satellite captured this natural-color image of Shikotan on February 14, 2011," NASA explained. "The island is surrounded by sea ice -- swirling shapes of ghostly blue-gray. Although sea ice often forms around Shikotan, the extent varies widely from year to year, and even day to day."
It's likely that a photograph taken from the same location and angle today would show a completely different set of shapes as NASA's scientists suspect that the ice seen here formed in only a few days and will move with the currents.
View more Pictures of the Day.
Image: NASA.