Picture of the Day: Japan's Shinmoedake Volcano Erupts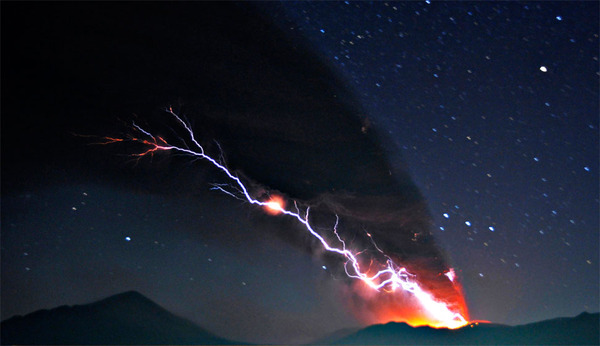 Perhaps best known outside of Japan as the setting for the 1967 James Bond film, You Only Live Twice, Shinmoedake in Kagoshima Prefecture, Kyushu, is a volcano believed to have been formed tens of thousands of years ago. Beginning in 1716, eruptions have been observed nine times over the past three hundred years, but the most recent, which began on January 19, 2011, has been described by Reuters as the most active in that long history.
The photograph above, taken from the Takaharu Town Office where an evacuation advisory was issued this past Sunday evening, shows lightning originating from the 4,662-foot-tall volcano's central crater.
View more Pictures of the Day.
Image: Takaharu Town Office. H/T BoingBoing.