Picture of the Day: Giant Ring of Black Holes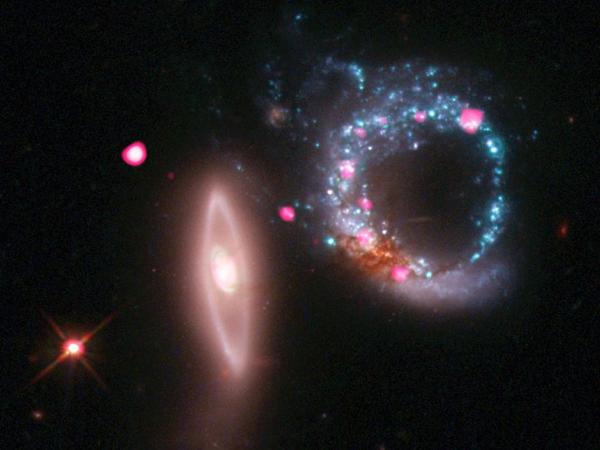 The blue ring in this composite image of Arp 147 is a series of massive young stars that were formed by the collision of a spiral galaxy with the elliptical galaxy seen on the left. "These stars race through their evolution in a few million years or less and explode as supernovas, leaving behind neutron stars and black holes," NASA explained. "A fraction of the neutron stars and black holes will have companion stars, and may become bright X-ray sources as they pull in matter from their companions."
The pink sections of the image show X-rays as captured by NASA's Chandra X-ray Observatory. They're so bright that they must, NASA believes, represent black holes with masses that are ten to twenty times that of our sun.
View more Pictures of the Day.
Image: NASA.