Picture of the Day: Discovery Approaches the Space Station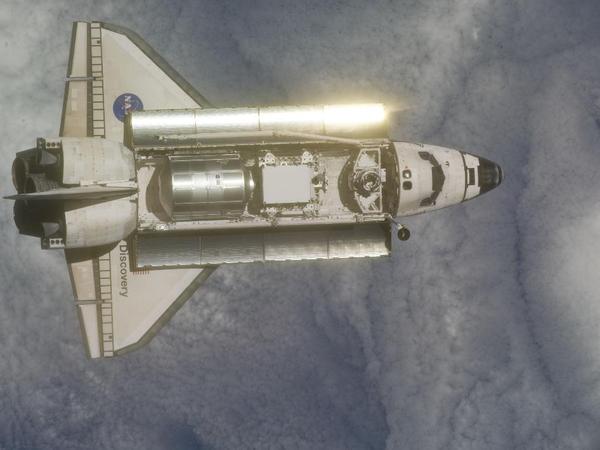 After launching for the final time on Thursday afternoon, Space Shuttle Discovery docked with the International Space Station (ISS) during STS-133 at 2:14 p.m. EST this past Saturday, February 26. "Backdropped by a cloud-covered part of Earth ... Discovery is featured in this image photographed by an Expedition 26 crew member as the shuttle approaches" the ISS, NASA explained.
For more images of Discovery visit The Atlantic's In Focus with Alan Taylor: "Space Shuttle Discovery's Final Launch." "With the entire Space Shuttle program scheduled for mandatory retirement this year, Discovery is the most-flown spacecraft in history, traveling 143 million miles over the course of its 39 missions since 1984, and spending nearly a ful year in orbit," Taylor wrote.
View more Pictures of the Day.
Image: NASA.