Picture of the Day: Apollo 14's Lunar Module Reflects the Sun
Antares reflects a brilliant flare from the sun, described by NASA's astronauts as having a jewel-like appearance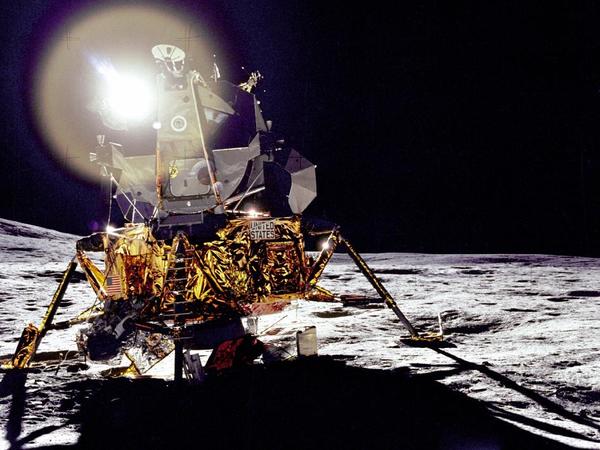 The Apollo 14 mission is often eclipsed by Apollo 11's achievement of President Kennedy's goal of landing the first humans on the Moon and returning them to Earth safely, but it, too, accomplished important goals. The third to land on the Moon, the astronauts of Apollo 14, led by commander Alan Shepard, collected 93 pounds of Moon rocks and conducted several surface experiments during their nine-day mission.
Shepard was only able to famously smash two golf balls from the Moon with a club he brought with him from Earth because of the successful landing on the lunar surface of Antares, the module seen in the photograph above. Antares spent 33 hours on the Moon's surface after lunar module pilot Edgar Mitchell guided it there. Here, Antares reflects a brilliant flare from the sun, described by the astronauts as having a jewel-like appearance, according to NASA.

View more Pictures of the Day.
Image: NASA.