In Need of Cash, WikiLeaks Opens Online Gift Shop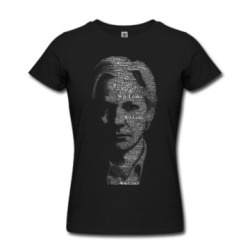 He's sold his memoirs and found a ghostwriter to help him craft them, but WikiLeaks founder Julian Assange still doesn't have enough money in his coffers to keep his whistlblowing site operational and bring on a costly legal team to defend his actions. In an effort to help raise money dollar by dollar from supporters around the world, WikiLeaks has opened up an online gift shop where visitors can purchase everything from t-shirts emblazoned with Assange's image for $17.99 to ominous black hoodies that are going for nearly $60.
Aiming to raise funds for both the controversial website and leader Julian Assange's legal defense fund, WikiLeaks this month opened an online gift shop.

The shop, run by German company Spreadshirt AG, features T-shirts, duffle bags, umbrellas and buttons with the WikiLeaks logo, pictures of Assange and the organization's tagline, "Courage is contagious." A note on the page explains that "All proceedings go to WikiLeaks operations."

The effort comes as Assange is set to receive $1.3 million for his autobiography. In an interview with the Sunday Times in December, Assange explained his financial situation: "I don't want to write this book, but I have to. I have already spent £200,000 for legal costs and I need to defend myself and to keep WikiLeaks afloat."
Read the full story at Mashable.