How Lady Gaga's Insane Polaroid Glasses Could Help eBooks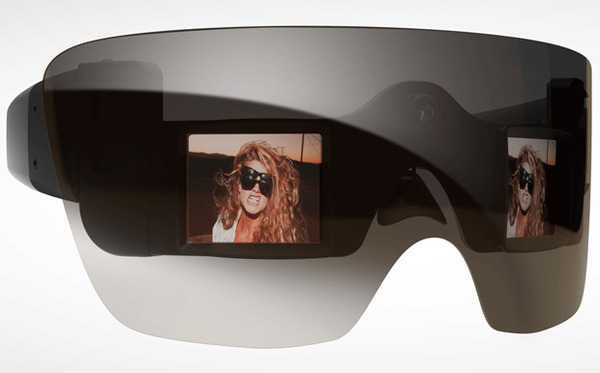 Lady Gaga is nuts, as we all know, but she's also savvy. So, when she and Polaroid unveiled a pair of sunglasses with a built-in camera and outward facing LCD screens, it took me by surprise. Why would anyone want to wear sunglasses that showed photos and videos? (I mean, anyone aside from Lady Gaga herself.)
But maybe she was on to something in her own bizarre way. Maybe our objects need better and more dynamic screens for other people to look at. Take a look at Dominic Basulto's meditation on creating emotional attachments to digital books:
The early adopters will always embrace digital content, on whatever device is offered to them. It's the middle- to late-adopters who need an additional emotional connection to that digital content before they will embrace tablets and e-books. The current approach to "flipping pages" on a tablet is a cute start, of course, but there's more that can be done to create emotional attachments to digital objects. In fact, I would argue that one of the reasons why people love physical books is that they announce to other people -- friends, guests, or the nosy onlooker -- that I am a Book Person.
Maybe broadcasting what you're reading is a more important part of bookness than we've given it credit. Right now, as Basulto points out, the reading device (Kindle, iPad) dominates the signal you're sending about your reading. But what if there were a Kindle edition with an LCD screen on the outside. You could show off whatever book cover you wanted to.
It seems silly. It seems vain. But maybe Gaga really was onto something. (This is a mockup, obviously.)