Celebrity Invention: Gary Burghoff's Toilet Seat Handle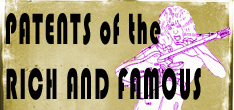 Some celebrities aren't just pretty faces. A few of them are also touched with that Yankee prowess for tinkering and invention. In this weekly series, we introduce you to the Patents of the Rich and Famous. And maybe you learn a little bit about how patent literature works along the way.
Inventor: Gary Burghoff
Known For: Acting in both the Mash movie and the M*A*S*H television series, Gary Burghoff made his name playing Corporal Walter Eugene "Radar" O'Reilly aka Radar. After seven seasons, Burghoff left the show to pursue his other interests: stamp collecting, painting wildlife, fishing, and jazz drumming.
Since leaving the show, he has put out a video guide to stamp collecting, starred as the "Gulf Guy" in Gulf Oil commercials, invented various fishing-related apparatuses, and as you can see from this video, pursued a career as a jazz drummer with his band The We Three.
He is also quite the successful inventor. He holds patents for various fishing devices, including "Chum Magic" -- a disco death trap complete with lights, sounds, and faux seaweed for attracting fish -- and this useful bathroom tool.
Invented Apparatus: "Toilet seat lifting handle"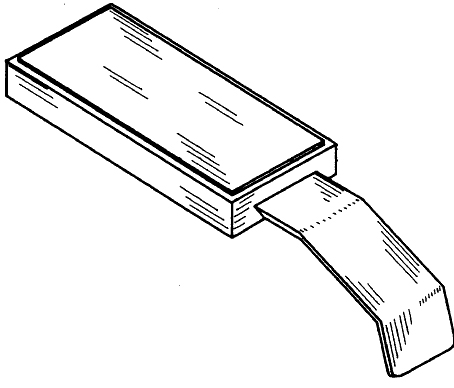 It's a claw that lifts up the likely very dirty toilet seat. For those who prefer to pee or vomit (or whatever else goes on in there) with the seat up, this handle helps you elevate the seat without using your hands.
Rationale Behind Invention: Well, it's dirty down there. Do you realize what you're touching when you lift that seat? Gary does.
Off-Label Uses: Why touch anything in the bathroom ever again? If toilet germs weird you out, you're probably not going to want to make contact with any germy surfaces. When you see that seat lift lying on the bathroom counter, it will remind you just how dirty the entire room is and we bet you'll start using it for other powder room activities: opening the medicine cabinet, turning on the faucet, initiating the blow-dryer.
Future Directions: But how does one ensure the seat lifter stays clean? We suggest inserting a hand sanitizer pump to the handle so you can squirt your way to cleanliness post bathroom activities, again, without having to touch any unnecessary surfaces.
Peruse more celebrity inventions.