The Secret Behind Apple's Calculator Icon Revealed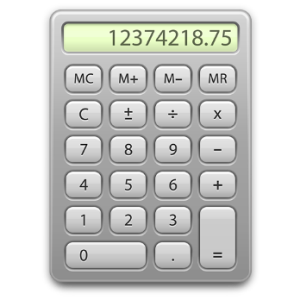 In a post about Easter eggs hidden in various Apple icons yesterday, I asked readers if they could figure out a puzzle that has stumped us all for years: What's the significance of the default number on the Calculator icon? I'm sure you've seen it before and dismissed it: Oh, just a placeholder, you might have thought. Doubtful. Apple's developers and designers have carefully created all of their application icons, working small references to everything from Latin-esque jargon that is used industrywide to the company's headquarters in Cupertino, California, into the small graphics. (Read the original post: "
The Secrets Hidden Inside Apple's Most Famous Icons
.")
One member of the Reddit community, CaptainPain, pointed to a comment thread from a similar post about Apple Easter eggs on the UsingMac website that provided a possible explanation. "The .75 refers to the year 1975, the year Jobs and Wozniak formed Apple," according to the comment. "The 12374218 is the number of seconds into the year 1975 (143 days = May 23rd) for when the actual 'production' has begun [sic]." Sounds plausible. Was the mystery finally solved? I fired off an email to Steve Wozniak, the engineer who co-founded Apple with Steve Jobs, asking for confirmation. His response: "yeah, that must be it, ha ha."