The Plan to Catalog the World's Visual Language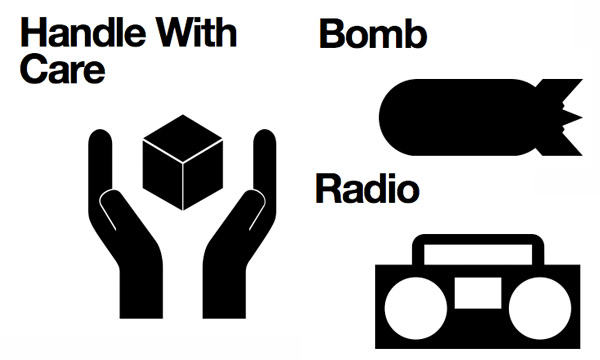 The Noun Project is a website dedicated to the cataloging and distribution of icons from around the world. Some they've taken from public domain sources like the United States Park Service (like the radio icon). Others they've created from scratch (like the bomb). In all cases, you know exactly what the icon represents and can use it in your own creations. They may remind you of Gerd Arntz's "isotypes," which were an attempt to create a visual language of the socialist worker.
The site's run by Edward Boatman, an LA-based designer. Though his campaign on the micropatronage site Kickstarter asked for just $1,500 to get the site up and running, he received more than $13,000 in donations.
The idea is simple, the execution is excellent, and the icons are remixable. We love this project. And it's only going to get better. With the Kickstarter funding in hand, the site will become categorized and searchable soon.
Via Tim Carmody.