Picture of the Day: The World's Smallest Working Train Set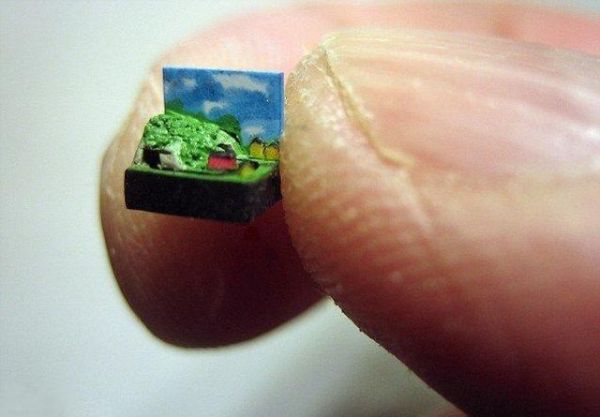 David Smith, a model train enthusiast from New Jersey, has created the smallest functioning train set in the world. The tiny railway, 35,200 times smaller than its standard-sized counterpart, consists of a five-car train that moves through a tunnel on a circular track.
But there's a trick. The cars are not actually cars at all, but just indentations cut into one end of a short plastic tube. The tube descends into the base of the model train set where it is turned in circles by a rotating motor.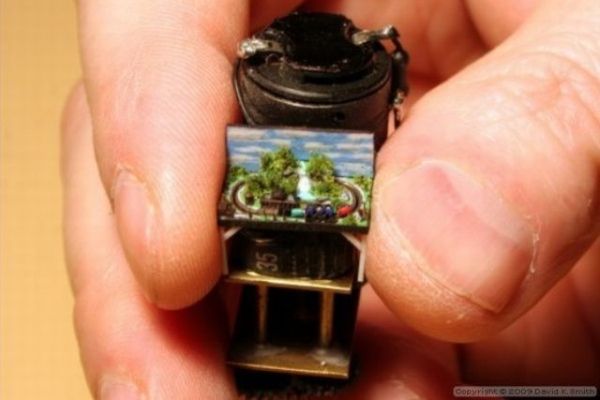 View more Pictures of the Day.
Images: David K. Smith. Via Izismile.