Picture of the Day: The Most Complete Map of the Universe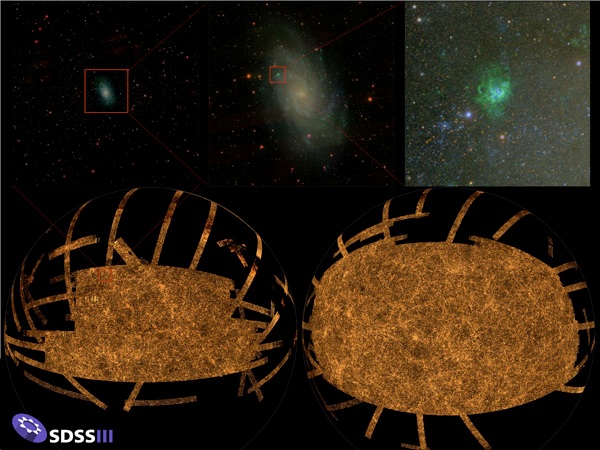 It would take about half a million HDTVs, according to Discover magazine, to properly appreciate this image, which is the most complete map of the universe ever made. Produced by the Sloan Digital Sky Survey, what you see here is about one-third of the entire sky, which was built by assembling images taken over a dozen years by the Apache Point Observatory in New Mexico.
Visit the Sloan website to blow up some of the images used to create this map and it's clear that the massive amounts of data contained here will be invaluable for astronomers who previously worked with a map constructed by the Palomar Sky Survey in the 1950s using photographic plates.
View more Pictures of the Day.
Image: Sloan Digital Sky Survey. Via Discover magazine.