Picture of the Day: Space Shuttle Challenger on Her Maiden Voyage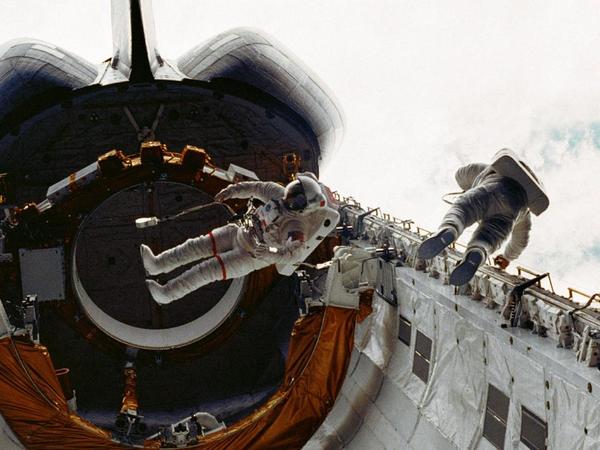 Before Space Shuttle Challenger went down in flames 25 years ago, it was considered the workhorse of NASA's prized fleet, flying 85 percent of all Space Shuttle missions in 1983 and 1984. This photograph, taken on April 7, 1983, during the STS-6 mission, shows astronauts Don Peterson and Story Musgrave on a spacewalk. Tethered to the Challenger with safety slide wires, Peterson and Musgrave are floating in the cargo bay of the shuttle on her maiden voyage.
Challenger launched three days prior to the date this photograph was taken, on April 4, 1983, and the astronauts seen here are completing the first spacewalk of NASA's shuttle program. This mission saw another first: the deployment of the Tracking and Data Relay System, the first satellite.
More on Challenger:
View more Pictures of the Day.
Image: NASA.