Mysterious Bird Deaths Mapped on Google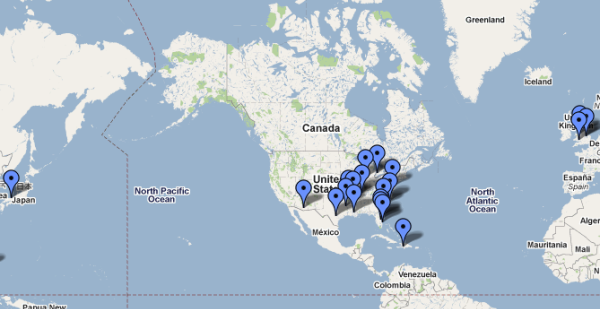 The story out of Arkansas late last week that 5,000 blackbirds had fallen out of the sky over Beebe, a small town in the northwest part of the state, had people scratching their heads. What caused the mysterious deaths? Google's custom mapping features were put to use yesterday afternoon to build a map that highlights dozens of similar incidents that have taken place around the world this month. Most of the mass bird deaths have happened over the United States, but reports are also coming out of Sweden, the Philippines, Italy and many other countries.
The map provides a quick read on what places have been affected, but it could also help to solve the conundrum. One reader left comments suggesting that the map could be superimposed over a current global oil exploration map to test the hypothesis that the deaths could have been caused by ground penetrating tomography.
View -- and interact with -- the map here.