Instagram: The App That Made Me Into a Voyeur
I have used a lot of different types of social networks. Beginning with several BBSs, I wended my way through ICQ, IRC, email groups, Friendster, MySpace, Facebook, and Twitter. If there is a way to connect with people online, I've probably tried it. (Except for ChatRoulette: I knew that wouldn't end well.) So, it was with considerable surprise that I found myself engaged in an entirely new type of behavior while using the photosharing iPhone app, Instagram.
It's a simple service. It allows you to take and share photos with other people through the app. The company's Stanford-grad founders wanted to solve the "My mobile photos look lame" problem -- and they did. Instagram's filters make the pictures you take look cooler. Maybe for that reason, it's attracted a lot of photo people like Laura Brunow Miner, founder of Pictory. And I've connected with those of them that I know and I like that.
But while I was on vacation with a little time to breathe, I found myself mysteriously drawn (over and over) to the "Popular" tab in the Instagram app.
When you click on it, it looks like this: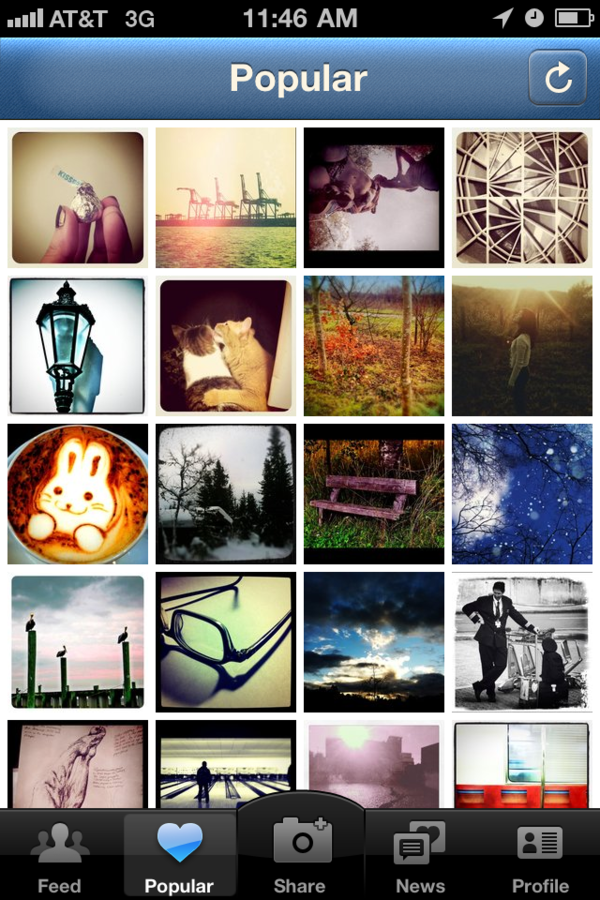 The screen, which apparently aggregates photos that get lots of "likes," has its flaws. Some subjects do disproportionately well: dogs, cats, pretty girls' faces, the sky. (I usually tap on the dogs because I am a sucker for that sort of thing.) Also, ridiculous hipster stuff tends to get lots of likes, too (see: the photo of a pair of hip glasses).
But I've found that none of those sociological details about how people use Instagram interest me; I'm not trying to distill the Instagram experience when I look at the Popular tab. I'm really just finding random users. Then I go through their photo streams to take a peek into their lives.
It's shocking to me that I find this enjoyable. I've never been interested in random people on social networks. I always wanted to connect with people I already knew or with whom I had interest-based affiliations. But Instagram is different. Looking at random people's stuff has become the dominant way that I use the app.
Somehow, this cultural voyeurism is just as enjoyable whether the photographer is in Tokyo or the Ukraine or Oklahoma. There is an immediacy to many of the photos that makes you feel like you were really there, as if you're looking at memories you could have had if you happened to be born somewhere else.
Take this user, manjidera. He/she has a cute cat, one of those weird ones with small ears (a Scottish fold cat perhaps?) and people love photos of this cat, so they make it to the popular list. Aside from this animal, manjidera seems to be a normal person living in Japan. He/she goes to restaurants and walks around and stuff. I find these walkabouts yield really compelling photos for reasons I can't quite define.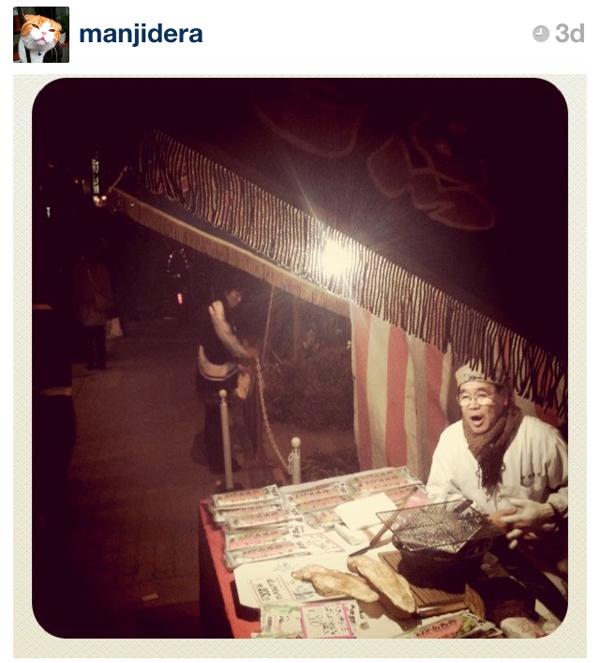 Across languages, geographies, and demographics, the moments that people capture are remarkably similar. Because you sort of know what to expect, the little differences stand out more than in photos where other places seem otherworldly. Think of it like the way Vincent in Pulp Fiction uses the Big Mac's transformation into the Royale with Cheese to epitomize difference between Amsterdam and L.A. The familiar made slightly unfamiliar can unlock your ability to think about what it would really be like to be somewhere else. Not the Empire State Building but the bathroom in the Empire State Building. Not Tokyo from above but Tokyo at the street-level on somebody's walk home from work.
I don't know when the novelty of Instagram will wear off. Maybe soon. But it seems possible to me that I might be able to keep up my virtual homestays for a long time. Particularly when users like aldoartoko keep taking beautiful portraits like this one from South Africa.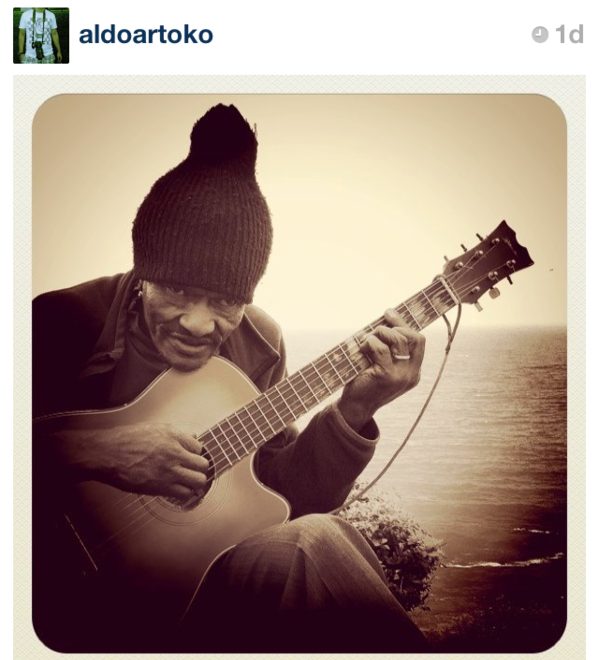 And if *you* need a random person to follow, allow me to suggest jonsnyder. He's an old San Francisco friend and an amazing photographer. If you ever have the tendency to think that the camera makes the photographer, he will quickly disabuse you of that notion. He is much better with his iPhone than I could ever be with any DSLR.