Celebrity Invention: Andy Warhol's Five-Faced Watch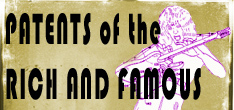 Some celebrities aren't just pretty faces. A few of them are also touched with that Yankee prowess for tinkering and invention. In this weekly series, we introduce you to the Patents of the Rich and Famous. And maybe you learn a little bit about how patent literature works along the way.
Inventor: Andy Warhol
Known For: A founder of the pop art movement, Warhol is probably best remembered for his bright colored screen printing series of iconic celebrities and brands, like Marylin Monroe and Campbell's soup cans. Known as much for his persona as his art, Warhol was a deeply eccentric man with loud hair and a transgressive sense of celebrity.
Beyond commercially producing tons of art, Warhol dabbled in other artsy industries, founding Interview magazine and The Velvet Underground, a '60s experimental rock band.
He coined the phrase "15 minutes of fame;" his exact birth date is unknown; and he invented a five-faced watch.
Invented Apparatus: "Watch"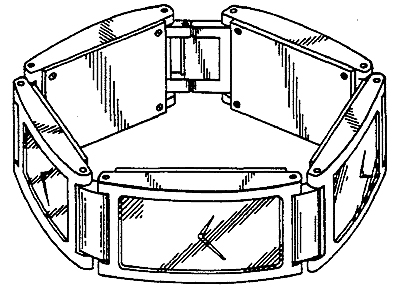 It's the Andy Warhol version of a watch: the same face, over and over again.
Rationale Behind Invention:  A design patent, the literature doesn't contain an explanation of why Warhol wanted a patent for this particular invention. But, as with Warhol's other series, we suspect it had something to do with a critique of American consumerism, or the relativity of time, or whatever.
Off-Label Uses: Let's be honest, if you could buy this watch, it would be to diversify your investment portfolio.
Future Directions: Why stop at the watch? You could bring the five-screen approach to the iPhone. Of course, you'd only use one, but the other four could show off your latest Instagrams.
Peruse more celebrity inventions.