All-Star Thinkers on Wikipedia's 10th Anniversary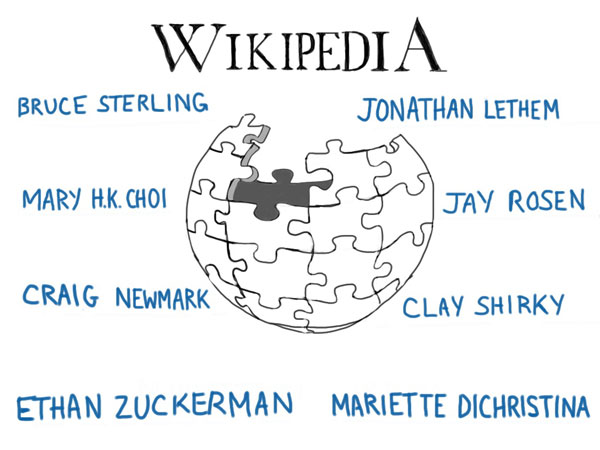 Wikipedia, that vast storehouse of knowledge and other sentences passing for knowledge, turns 10 years old this weekend. The fifth-most-popular website has become, as Jonathan Lethem puts it, "a Borgesian paraphrase of our entire universe," and is considered an almost impossibly valuable resource by many. But there's something disturbing about the way it flattens everything it describes, how it embodies milquetoast consensus, and the nature of its "objective" language.
To try to capture the many ways we think about Wikipedia, we reached out to an all-star ensemble of thinkers to comment on the site's texture and community. We asked them a simple question -- what do you think about Wikipedia? -- and we're immensely pleased with the responses we got. (The full essays are lurking behind those links.)
Illustration: Alex Hoyt.