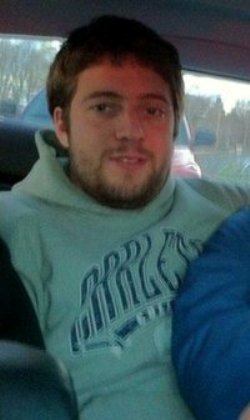 At the end of November, Joe Sjoberg went missing. He was last seen by his roommate on Monday, November 29, in Madison, Wisconsin, where the two shared a home. A graduate of Carleton College in Minnesota known for his extroversion and warm, welcoming personality, his disappearance was a shock to those who knew him. Distraught, Joe's family filed a missing persons report, and a case was opened with the Madison Police Department. But while the Madison Police conducted their investigation in the usual manner, Joe's family and friends refused to wait by the phone for news.
The family started a Facebook group entitled "HELP JOE SJOBERG MISSING." The Facebook page has since become a home base for a Web-wide mobilization effort, a call to arms to find Joe and bring him home safely to his parents and friends. But Joe's brothers, Robert and Patrick, didn't stop there, pushing a flyer with Joe's face and standardized message onto Facebook, Twitter, and social news forums throughout the Web.
"Beginning on Thursday, Dec. 2, we launched a massive social media campaign, spanning forums from Facebook to Reddit to Craigslist to Twitter, with retweets and posts numbering in the tens of thousands," said Rachel Mandell-Rice, a friend of Sjoberg family, via email. "Celebrities such as Jimmy Fallon, Craig Ferguson, Sports Illustrated writer Peter King, and ESPN commentator Matthew Berry have posted this news on their twitter feeds. The sheer magnitude of the campaign has prompted one blogger to refer to it as a "Social Media Amber Alert."