The Social Media Amber Alert: A Personal Story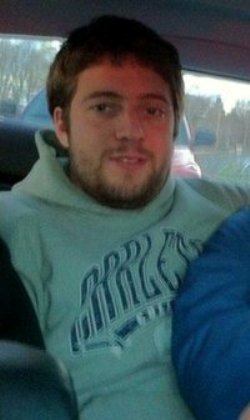 At the end of November, Joe Sjoberg went missing. He was last seen by his roommate on Monday, November 29, in Madison, Wisconsin, where the two shared a home. A graduate of Carleton College in Minnesota known for his extroversion and warm, welcoming personality, his disappearance was a shock to those who knew him. Distraught, Joe's family filed a missing persons report, and a case was opened with the Madison Police Department. But while the Madison Police conducted their investigation in the usual manner, Joe's family and friends refused to wait by the phone for news.
The family started a Facebook group entitled "HELP JOE SJOBERG MISSING." The Facebook page has since become a home base for a Web-wide mobilization effort, a call to arms to find Joe and bring him home safely to his parents and friends. But Joe's brothers, Robert and Patrick, didn't stop there, pushing a flyer with Joe's face and standardized message onto Facebook, Twitter, and social news forums throughout the Web.
"Beginning on Thursday, Dec. 2, we launched a massive social media campaign, spanning forums from Facebook to Reddit to Craigslist to Twitter, with retweets and posts numbering in the tens of thousands," said Rachel Mandell-Rice, a friend of Sjoberg family, via email. "Celebrities such as Jimmy Fallon, Craig Ferguson, Sports Illustrated writer Peter King, and ESPN commentator Matthew Berry have posted this news on their twitter feeds. The sheer magnitude of the campaign has prompted one blogger to refer to it as a "Social Media Amber Alert."
While even the most casual observer understands the boost that a mention from Twitterati like Ashton Kutcher or Kim Kardashian can provide to a cause, the campaign to find Sjoberg extends far beyond mere awareness to coordinated action.
"On December 4, 2010, we learned that Joe had researched private airstrips in Wisconsin. Within 90 minutes of posting a request for help on the 'Joe Sjoberg Missing' Facebook page, volunteers had contacted the almost 600 private airstrips in Wisconsin, and faxed or emailed flyers with information," Mandell-Rice told me in an email.
"Subsequent posts for help have received an overwhelming response, allowing us to contact over 200 Wisconsin-area hotels and more than 200 local hospitals. Volunteers have emailed or faxed hundreds of flyers to gas stations and local businesses. They have also searched miles of airport parking lots in Milwaukee, Madison, and Chicago. Without social media, this process would have taken police weeks to complete."
On Reddit, where Redditors have for years been responsible for enourmous acts of charity and benevolence, the AskReddit thread generated more than 400 responses suggesting methods of tracking down Sjoberg, including accessing his bank records and emails.
The disappearance of Joe Sjoberg is more than just a human interest story about a community spontaneously built around finding one man. Social media has proven an incredibly effective resource at tracking people down, even those who don't want to be found. In August 2009, Wired writer Evan Ratiff tried to disappear completely; he bought prepaid cell phones, disguises, and gift cards to avoid being recognized or tracked through his bank account. He shaved his head. He carefully monitored his phone usage and IP addresses so as not to leave a digital footprint. He took on a fake identity and created a new life for himself in New Orleans. Wired offered a reward to readers who could track down Evan, say the code word ("fluke"), and snap a picture. After several months of cat-and-mouse with casual readers and participants from communities like Reddit and 4chan, Ratiff found himself cornered. "You wouldn't happen to know a guy named Fluke, would you?" The game was up.
But the everyday citizens after Ratiff were motivated by a monetary prize. What drove thousands of complete strangers to lend their efforts to hunting Sjoberg? Compassion and sympathy are obviously answers: many Redditors shared similar stories of friends and family who had simply disappeared. In the digital world, the faintest sense of horror over a distant family's pain is incentive enough for a stranger to help. As Clay Shirky noted in Here Comes Everybody, social media has drastically reduced -- if not totally eliminated -- the costs of participating in collective action, especially those costs associated with distance. The search for Joe Sjoberg "has gone global," Mandell-Rice said. "People as far away as Egypt, Spain and Thailand pitching in to help." With conventional police departments often overburdened with heavy caseloads, the capacity to crowdsource support from a vast online network may serve as a useful resource for future instances like this. "You don't need a background in public relations or technology to do something like this," Mandell-Rice said.
As I write this story, there's no certainty as to Joe's fate. Concerned friends and family swoop into the Reddit and Facebook groups to share updates and support; many reach out to their existing networks, for retweets and Facebook posts. But the scope and strength of the response has proven invaluable to Joe's family and friends. "In all honesty, we don't know if we will ever find Joe, or if he's even alive. What we do know is that the more people who see his picture and read his story, the more likely we are to get some kind of closure from this," Mandell-Rice said.
"While our hope is to use our story to spread awareness of Joe's disappearance and to get him home safe, we understand that his disappearance alone is not national news. We believe, however, that our ability to leverage social media into immediate action is a compelling and timely story. Our search has been extensive and wide reaching, yet conducted completely through the Internet," Mandell-Rice said. "It is an experience that offers hope to all families who suffer this kind of a tragedy. There is something that can be done. There is hope."
If you want to raise awareness of Joe's disappearance, tweet "Please RT, #JoeSjoberg has gone missing in WI. Please help us find him. http://bit.ly/ieE12p or http://on.fb.me/HelpFindJoe.