Race to the Museum: Voting Opens Dec. 21
The Smithsonian's National Museum of American History has a large collection of automobiles -- 73 -- in its collection. But with the mission of collecting and preserving the entire heritage of the United States inside of one building on the National Mall, the museum's curators don't have the room required to display all of these machines. A new project allows you to vote for the two items you want to see rolled out of storage and showcased. Even if you don't vote or live near the museum, this unique week-long series of eight iconic artifacts will provide you with a quick history of the American automobile.

This post was originally published on the National Museum of American History's "O Say Can You See?" blog. It is republished here with permission. It was written by Kate Wiley, the museum's public affairs assistant.

See more posts about the Smithsonian.
---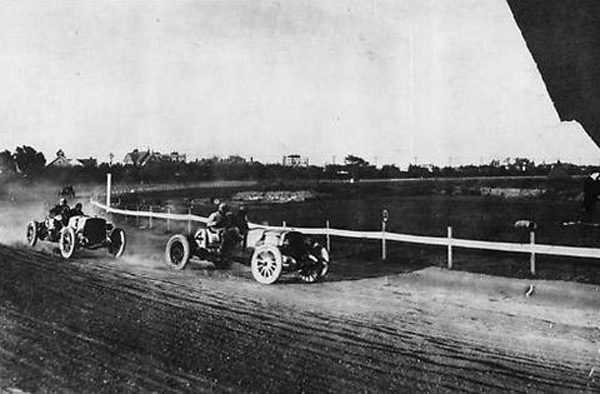 Race to the Museum: Voting Opens Dec. 21
In the museum, there is a cabinet full of keys -- keys that fit the 73 cars in the museum's automobile collection. Fourteen of these cars are on display in America On the Move, but most are in a Smithsonian building miles away from the National Mall, sitting under car covers and the watchful gaze of curator Roger White.
Now the covers are coming off some of those cars and the public can -- for the first time ever -- tell the museum which two cars should come back to the National Mall for a limited time this winter.
In the coming days, Roger will introduce us to eight of the jewels of the Smithsonian car collection, covering 120 years of history and presented in order from the oldest to the newest. Beginning December 21, you can vote for your favorite. The two vehicles with the most votes will be rolled out of deep, dark storage and put on view at the museum from January 22 to February 21.
Kate Wiley is Public Affairs Assistant at the National Museum of American History.
Image: Lozier cars racing at Brighton Beach, New York, 1907; Smithsonian Institution.