Picture of the Day: Urban Bubble Gardens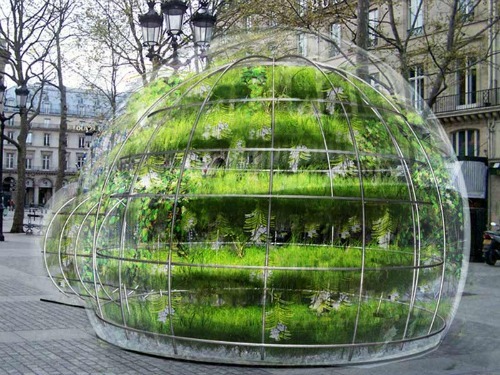 Designed and created by Amaury Gallon, these self-contained bubble gardens have been appearing on the streets of Paris in stark contrast to the concrete and dreariness of autumn. Installed at the end of November in towns around France, these bubble gardens -- named "Ma Bulle, Ma Plante, & Moi," or "My Bubble, My Plant, and Me" -- were sponsored by the Dutch Flower Council to "celebrate the popularity of houseplants in France."
Each bubble hosts a different ecosystem, the domes themselves resembling those used by the Eden Project in the UK.
Via Inhabitat.
View more Pictures of the Day.