Picture of the Day: The Peak Oil Company, Kansas 1963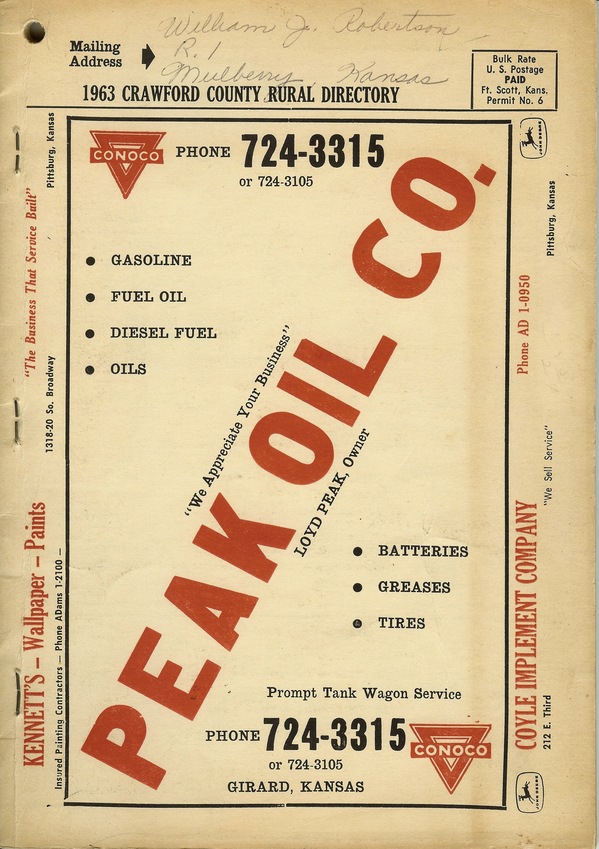 Archivist Rick Prelinger sent me this wonderful advertisement from the 1963 Crawford County, Kansas, phone book. It belongs in the Unintentionally Prescient Brand Hall of Fame along with Ma Bell. We salute you, Loyd Peak.
You can find all kinds of ephemera like this at Archive.org, where Rick and Megan Prelinger digitize and archive their library's wonderful collection. (Like, say, this 1950 didactic film, "Are You Ready for Marriage?" which opens with a surprisingly good makeout scene.)
Image: Rick Prelinger.
View more Pictures of the Day.