Picture of the Day: Rudolph the Red-Nosed Reindeer Blood Vessel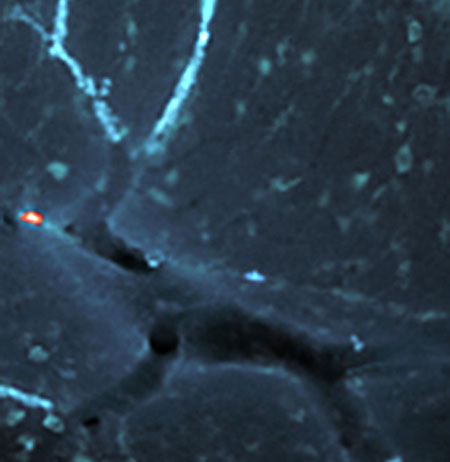 While scientists at England's Newcastle University were studying neurons in the hippocampal region of the brain, they noticed this blood vessel's likeness to Santa Claus's flying companions. While labeling the image, the researchers created the blob for the nose. Once the examiners noted the image's likeness to reindeer, they then overexposed it to make the nose show up red and the antlers even whiter.
According the The Mirror, the photo has no scientific value, "but it looks nice on the eye."
View more Pictures of the Day.