Picture of the Day: Niagara Falls Without Water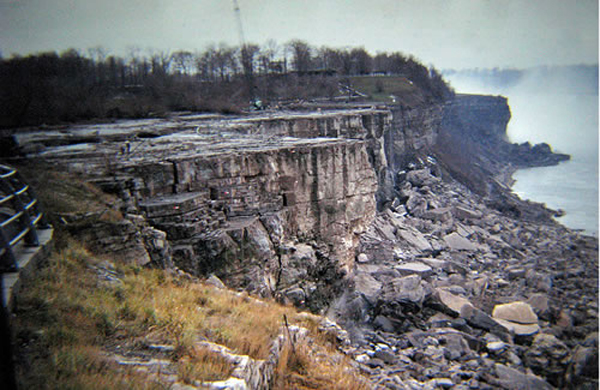 Starting in June 1969 and lasting for several months, Niagara Falls, one of North America's most iconic locations, was bone dry for the first time in more than 12,000 years. There were no falls. U.S. engineers diverted the river away from the American side so that loose rocks could be removed from the base. The project was eventually abandoned, but during that time, the U.S. Army Corps of Engineers was able to strengthen certain areas to slow the gradual erosion of the site.
In November, the temporary dam was destroyed and the mighty Niagara River went cascading over the rocks once again. Six million cubic feet of water flow over this site every minute, according to the Daily Mail, which has more images of the barren landscape.
This picture was recently unearthed by Russ Glasson. His in-laws took it back in the 60s, and it had been sitting in a shoebox in the garage ever since.

Image: rbglasson/Flickr.

View more Pictures of the Day.