Picture of the Day: Human Energy Harvesting Device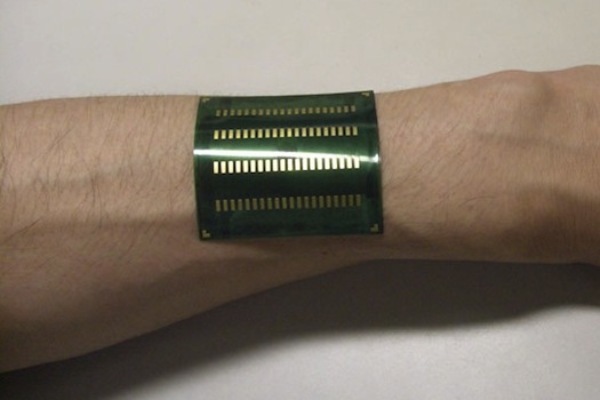 Our bodies give off a lot of heat. Fujitsu Laboratories has developed a small device that will, when worn on your person, convert that heat into energy. It then stores that energy like a battery for later use. The hybrid device goes a step further, though, by also harvesting energy from sunlight as we walk around outside.
This new development could have applications that have not yet been tested. It is the first such product to harness energy from both heat and light. Previously, this required two separate devices. In addition, it doesn't require any electrical wiring or batteries.
"In medical fields ... the technology could be used in sensors that monitor conditions such as body temperature, blood pressure, and heartbeats -- without batteries and electrical wiring," the press release states. "If either the ambient light or heat is not sufficient to power the sensor, this technology can supply power with both sources, by augmenting one source with the other. In addition, the technology can also be used for environmental sensing in remote areas for weather forecasting, where it would be problematic to replace batteries or run electric lines."
Fujitsu is still working to perfect their design and hope to release it for commercial use by 2015.
Image: Fujitsu Laboratories.
View more Pictures of the Day.