Picture of the Day: First X-ray Image of a Lightning Bolt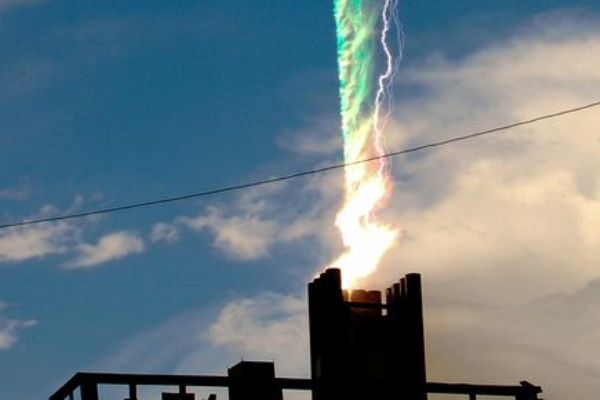 Scientists have long known that lightning emits radiation, but they have never had the technology necessary to take x-ray photographs quickly enough to show that. Until now. During a recent storm in Florida, Joseph Dwyer, a lightning researcher at the Florida Institute of Technology in Melbourne, used a special 1,500-pound camera capable of taking rapid fire pictures (ten million per second) to photograph this bolt, which was artifically triggered by wires and rockets.
This image and several others from that experiment were revealed at the annual meeting of the American Geophysical Union in California. They suggest that the tip of a lightning bolt is where all of the x-ray radiation is carried.
Image: Dustin Hill; Via: National Geographic.
View more Pictures of the Day.