Picture of the Day: Enormous Storm Sweeps Across Saturn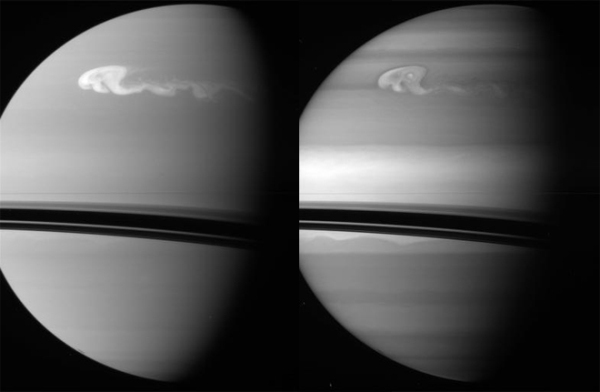 A massive storm has been sweeping across Saturn for weeks now, but clear photographs didn't exist until recently, when the Cassini spacecraft was able to move into a good position on Christmas Eve. These images, shot from 1.1 million miles away, were sent back to Earth yesterday. To give you a sense of the storm's size, that long tail sweeping across the planet's northern hemisphere stretches for tens of thousands of miles.
Image: NASA/JPL/Space Science Institute; Via: Wired Science.
View more Pictures of the Day.