Picture of the Day: Binishells
A strange architectural concept that is slowly being rolled out in various places around the world, Binishells are structures of varying size that can be created quickly by using air pressure to lift reinforced concrete into shell-like buildings. Because of the inherent green features of this type of construction, Binishells have been hailed as some of the most eco-friendly buildings anywhere in the world.
The Binishells were recently named one of the "Names You Need to Know in 2011" by Forbes magazine. On the Forbes blog, Kym McNicholas explained:
What is a thin shell concrete structure? It's basically a shell made out of one slab of concrete. So, it's one material stretched to create the structure, which means fewer leaks for energy to escape, except for at doors and windows. The International Energy Agency has said that by eliminating those leaks, which are typically caused when different materials come together such as sheetrock, wood beams and studs, it can reduce energy usage by up to 90% in buildings.

On top of that, the materials used to make the thin-shell concrete structure are more environmentally friendly than traditional ones. The building industry traditionally is a greater pollutant than transportation. In fact, the International Energy Agency says the most efficient way of curbing CO2 emissions is by changing construction codes around the world and making new construction greener. Using more concrete is one way to reduce the industry's carbon footprint. Arup Engineering has said that concrete is the most energy-efficient material. It has one-quarter the carbon footprint of wood, and steel, depending on the type used, embodies 50x to 100x more energy than that of concrete.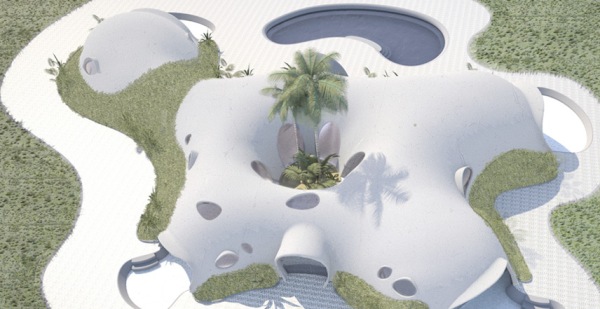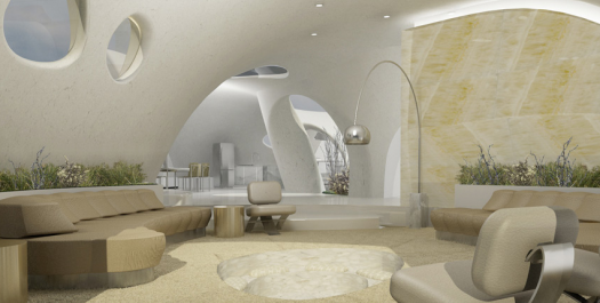 Images: Binishells.
View more Pictures of the Day.