Picture of the Day: AquaDom Acrylic Glass Aquarium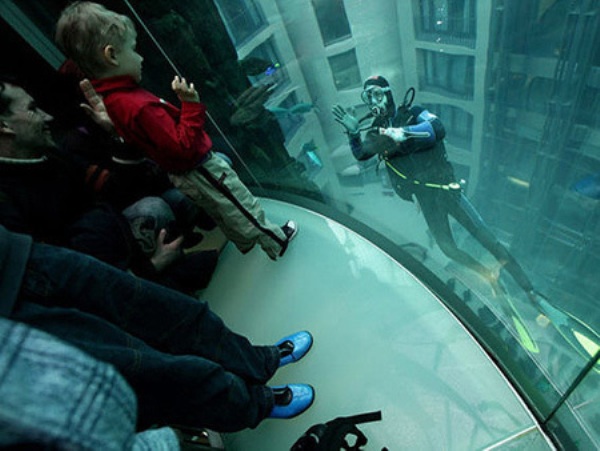 Located in the Radisson Blu Hotel in Berlin, Germany, the AquaDom is a 25-meter-tall cylindrical acrylic glass aquarium with a built-in transparent elevator that runs up through the middle. Built in 2003 by International Concept Management, this is the biggest aquarium of its kind. Filled with 900,000 liters of seawater and nearly 3,000 fish from 56 different species, the AquaDom cost nearly 13 million euros to construct and requires two full-time divers to keep it clean.
View more Pictures of the Day.