London Student Protesters Use Google Maps to Track the Cops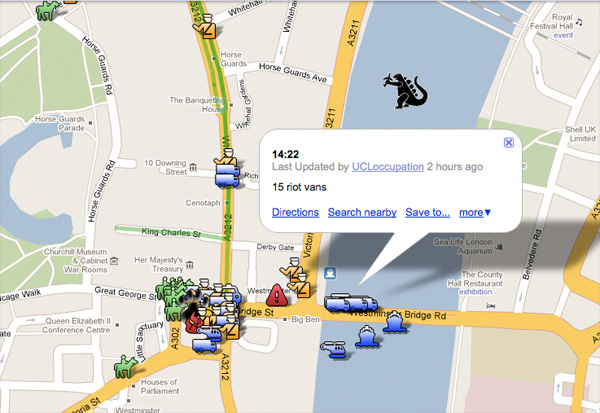 British students are protesting ahead of a vote on whether to raise their fees. Though the protests have been largely peaceful, the kids have occasionally clashed with the police, particularly when the latter "kettled" (in the United States we'd probably say "corralled") the students in restricted areas.
Now, they've got a new weapon to keep from getting "kettled" (love that word). It's a Google Map that the protesters are keeping constantly updated with the movements of the police, UK journalist Ben Goldacre reports.
H/t David Dobbs.