Celebrity Invention: Steve McQueen's Bucket Seat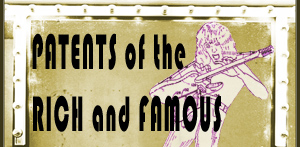 Some celebrities aren't just pretty faces. A few of them are also touched with that Yankee prowess for tinkering and invention. In this weekly series, we introduce you to the Patents of the Rich and Famous. And maybe you learn a little bit about how patent literature works along the way.
Inventor: Steve McQueen
Known For: The New York Times and Reuters called him "The King of Cool." He was kind of like the Christian Bale of the 1960s -- good looking, combative, popular with the ladies. He attained this status not only by choosing leading roles in popular action thrillers like The Thomas Crown Affair and Bullitt, but also by performing some of his own stunts.
Take this car chase scene from Bullit. Look at McQueen gun down those hitmen:
A dedicated motorcycle rider off-screen, McQueen claimed that he did all of his own stunts for the camera. While he may have liked to maintain that air of awesome, two other doubles helped out. That tidbit may mar your image of him, but know that he did patent an item necessary for the filming of that very scene.
Invented Apparatus: "Bucket seat shell"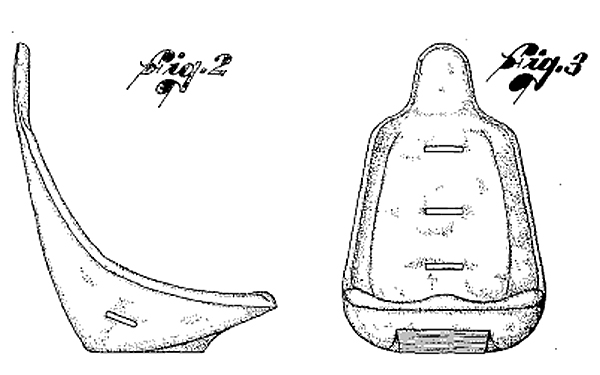 These were the seats in the Ford Mustang used in the movie Bullitt.
Rationale Behind Invention: It's a design patent, so really, just to make McQueen (and the scene) that much cooler. The bucket seat shown above is a new variation, a new look, on an old idea. McQueen -- and his doubles -- would have been kept unharmed with another apparatus had he not taken the time to improve the look.
Off Label Uses: We bet some die-hard McQueen lovers could find ways to incorporate the bucket seat into a number of different recreational activities.
Future Directions: While gifting these bucket seats to long-time fanatic is a very nice gesture for the holiday season, up the ante and install some car seat extras: heated cushions and massage.
Peruse more Celebrity Inventions.