Celebrity Invention: Harry Connick Jr.'s Digital Sheet Music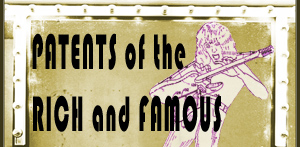 Some celebrities aren't just pretty faces. A few of them are also touched with that Yankee prowess for tinkering and invention. In this weekly series, we introduce you to the Patents of the Rich and Famous. And maybe you learn a little bit about how patent literature works along the way.
Inventor: Harry Connick, Jr.
Known For: December 25th is just weeks away, meaning we're at the height of Christmas music season. While you might spring for Mariah Carey's popular "All I Want For Christmas," or pop in a classic, like Bing Crosby's "White Christmas," it's equally likely that you'll snuggle in front of a fire wrapping presents while listening to one of the best-selling Christmas albums of the last decade: Harry Connick Jr.'s When My Heart Finds Christmas.
Just in case you're unfamiliar with Connick, or his tunes, this delightful video should catch you up and also get you into the holiday spirit:
Besides producing popular Christmas standards, Connick is known for his acting in movies (Hope Floats, Independence Day), on Television (Will & Grace), and on stage (The Pajama Game).
But his real jam is music. Connick attended the Manhattan School of Music after which he provided the soundtrack for When Harry Met Sally. Since then, he has received three Grammy's and produced almost 30 albums.
Invented Apparatus: "System and method for coordinating music display among players in an orchestra"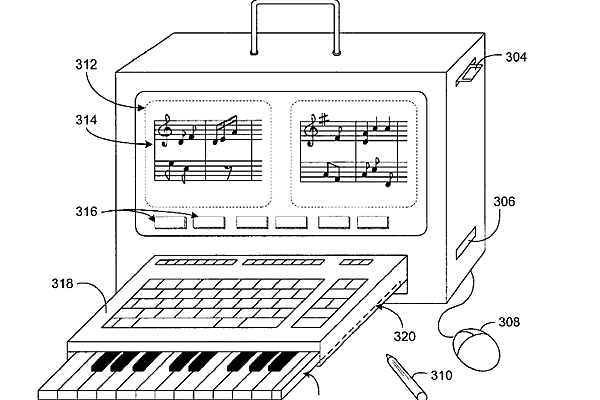 It's digital sheet music:
The present invention is an improved user interface and system that allows a conductor or composer to interactively modify a musical score and to transmit the modifications to individual musicians or selected groups of musicians in an orchestra.
In the 21st Century -- that patent was granted in 2001 -- this seems to make sense.
Specifically, it's a touch screen system that both the conductor and the musicians use during performances. The orchestra's members read the music off of a screen, and if the conductor wishes, he can also make edits to the score during the performance, which will then translate to all of the other active screens.
Rationale Behind Invention: Haven't you heard? Print is dead.
The use of such printed sheet music has resulted in certain disadvantages, such as the need to turn pages, the risk of losing pages, and the time-consuming task of making edits or changes to musical scores, which may involve reprinting the score. In addition, the use of printed sheet music limits the ability of the conductor of the orchestra to make changes during a rehearsal, concert or performance, and also unduly restricts the composition process.
Connick wasn't the first to recognize the benefits of digitizing sheet music. But, he not only envisioned an electronic music editing system, he also hoped for a system that would allow instant electronic editing during performances.
That is, none of these systems allow the conductor to work with a computerized device in the same fashion as if working with hard copy of sheet music and to fully control the extent to which others in an orchestra receive and view modifications to a score on an automatic, real-time bases. Furthermore, there is no fully integrated music display system that is self-contained, ergonomically designed, flexibly reconfigured, or easily transported.
Off-Label Uses: We bet some tech savvy hooligans would steal this device, hack into the system, and ruin a high-school orchestra performance by changing the score to something equal parts nerdy and scandalous.
Future Directions: Wouldn't it be nice if the electronic music editing software played the new composition for you?
Peruse more Celebrity Inventions.